Asian Consulting Engineers Private Limited (AsCE) was founded by Engineer Muhammad Hanif Chaudhry in October-1992, was registered with Pakistan Engineering Council under PEC Nr. Consult-659 during 1993.
AsCE presence in the market is dictated by its strong position. AsCE develops and executes complex planning, architectural and engineering projects that require overall design and construction management services. AsCE is a completely independent company with no affiliation to construction firms, suppliers or financial institutions. As a result, AsCE is able to exclusively serve its clients' interests. Following careful analysis, AsCE engineers develop the best possible solutions for individual projects that are tailored to the client's specific needs. Priority is given to innovation, cost effectiveness, sustainability and environmental compatibility. Reliability in terms of quality, cost and punctuality is essential for AsCE.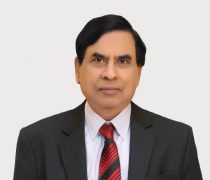 Mr. Muhammad Hanif Chaudhry was civil engineering graduate from the prestigious University of Engineering & Technology, Lahore during 1969 and Masters in Environmental Engineering from the Asian Institute of Technology, Bangkok, during 1972.  He carried at his credit experience of more than 51 years both within the country as well as abroad.

He joined Frontier Works Organization (FWO), Punjab Highway Department (PHD) and other top-notch organizations and gained experience of national as well as international construction industry before founding an engineering consulting firm known as Asian Consulting Engineers. His technical expertise, dedicated work style, specialized aptitude and visionary acumen, boosted up Asian Consulting Engineers Private Limited from a small office to a large engineering consulting firm.
Presently, Asian has a fully owned multistory building with over 100 professionals in headquarter, 200 in project management offices, spread all over the country with several Regional Offices including overseas partners.

In 2018, Keeping in view the growing market demands and be one stop solutions provider, Asian started Asian Geomats Private Limited, Asian Environmental Services Private Limited & Asian Calibration Services Private Limited.

He left this mortal world in February 2020, leaving the reigns of the company in equally dedicated and progressive sons Engr. Sohail Hanif & Engr. Arslan Hanif to carry out his vision to become world class engineering solutions provider.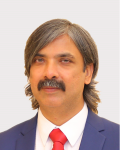 Chairman's Message


I hope you learn more about the qualities that make our company an outstanding provider of essential consultancy services and a wonderful place to build your career. We have earned the trust and respect of our client for one simple reason—we have great people. We hold each other accountable for creating a company we can all be proud to work at. We look forward to finding out how we can work together to bring service to life.

Engr. Sohail Hanif
Chairman

CEO's Message

Asian Consulting Engineers Pvt Ltd progressed from a small company to one the top ranking multi discipline firm over a period of 3 decades with day and night efforts of our Founder Mr. Muhammad Hanif and associated staff members. My message to all employees and colleagues is to work hard in same manner and follow your future dream by making them into reality with this organization. Work with unity, faith and discipline within Organization. We are a family and will keep progressing in same manner.

Engr. Arslan Hanif
Chief Executive Officer
Working in a highly competitive market, Asian Group's CEO gives considerable priority to strategy management, client satisfaction, the quality of the work done, protecting the environment through sustainable development and making our products and services and the corresponding production processes more effective for our clients. Our strong social commitment ensures ethical behavior and involvement in social, labor, environmental and human rights related issues with our internal and external stakeholders with transparency. All this while adequately communicating, promoting and protecting occupational health and safety and preventing work-related risks.
Accordingly, the group undertakes to:
Communicate, disseminate and keep available for all internal and external stakeholders ASIAN Group's Quality, Environment, Occupational Health and Safety and R&D&I Management Policy.

Identify and meet the requirements and needs of clients, study them carefully and propose the most appropriate solution from a competitive point of view and in the light of our organization's context.

Comply with the applicable legal requirements and with the requirements that the organization may demand in relation to its environmental and occupational health and safety aspects.

Provide continued support to clients, anticipating their problems, solving them quickly and effectively and attending any complaints or claims they may make.

Establish, document, implement, maintain and continually improve a management system in compliance with ISO standards and with any other law, regulation or rule relevant to the assigned tasks, and especially with those related to client satisfaction, the protection of the environment and the conservation of natural resources, the efficient use of energy and occupational health and safety, the design of new services and the improvement of productive processes.

Protect the environment, including preventing pollution and making specific commitments consequent on the Group's internal activities or on activities foreseen while carrying out construction projects, and encourage recycling and reuse.

Reach and maintain the highest level of occupational health and safety protection, promoting any necessary preventive training and information, helping continuously improve work-related risk prevention and its integration into OH&S in every activity and decision linked to our productive and technical processes, help it continually improve and make health and safety the duty of each and every one of us at Asian Group.

Review the Policy every year to ensure it suits Asian Group's purpose.